Joan's Other World
Joan's Other World
Joan's Other World
Joan's Other World
Joan's Other World
Joan's Other World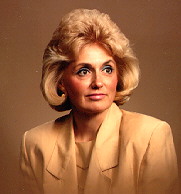 The Service you render
Is the price you pay
For the space you occupy
Here on Earth.


Hot Links
Spring!! The market is slower than we would like, lots of listings, not so many buyers and the ones that are looking are thinking things over for a longer time, which I think is a good thing. I don't like a market where people have to make decisions instantly for fear of losing a home they've only seen once and aren't absolutely certain how they feel about it. Hopefully, for the sellers sake the market will pick up soon since interest rates are still reasonable!!
My very favorite Holiday!!!!

One of my all time favorite things to do is to visit Jeff Daniel's'
Purple Rose Theater!!


Once in a while (usually at ten or eleven o'clock at night) I get a chance to eat out. Want my opinion?

Restaurants I Have Tried




If you are wondering where to get the things you need to see or hear my pages, please visit Len's Home page. It's all right there for you. He's the best guide to the internet for beginners on line!!!

is still my favorite place to visit and coming soon, I will put links to other places I have become very fond of!

Hot Links

Joan's Real Estate World
About Me
"About Me " is the hardest page for me, because most of my life is working and I don't do too many interesting things to put on here. Maybe someday.......


If you have comments or suggestions, email me at
Joan@dawkins.com
This counter restarted 4/08/05